If you won the lottery today, what would you do with the money?
Me? I'll probably put more investment on the stock market, buy some properties, then I'll plan the most luxurious travels to treat myself and my loved ones! The past few months has been crazy for pinoys since the lottery reached a whopping 1 billion pesos and still no winner.
Kikaysikat says: During the time of this writing. There is no winner for the ultimate lotto yet.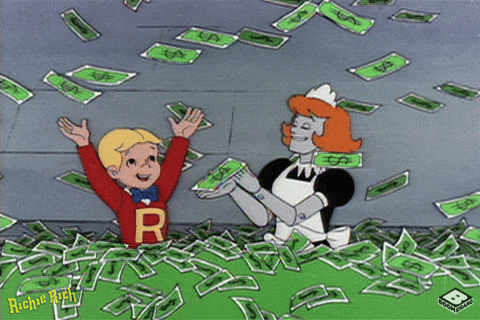 So I did a little research on where's the most expensive travel destinations on the planet, and gathered the top 10. From hotel rates to a cup of coffee for 2. Hoppa, an air transfer website analysed the average cost of a one night stay per person to produce the ranking. The total per person includes the split cost of a hotel room, a meal for two with a shared bottle of wine, a shared 3-kilometre taxi journey, as well as a coffee, a cocktail, and a beer each.
Either you're curious or working for the filthy rich (let's face it if you're filthy rich you'd probably hire an assistant to do the googling for you).
#10  Caracas, Venezuela — $153.48 per night
Hotel for two: $197.37
Meal for two:   ($43.75)
Bottle of wine:   ($23.75)
Taxi: ($1.63)
Cup of coffee:   ($4.06)
Cocktail: ($15)
Pint of beer:   ($0.74)
#9  Rome, Italy —   ($153.84) per night
Hotel for two:   ($198.15)
Meal for two:   ($53.28)
Bottle of wine:  ($6.51)
Taxi:   ($9.75)
Cup of coffee:  ($1.44)
Cocktail:  ($8.75)
Pint of beer:   ($5.30)
8. Honolulu, Hawaii —   ($154.92) per night
Hotel for two:   ($160.24)
Meal for two:  ($66.10)
Bottle of wine:   ($20)
Taxi:   ($12)
Cup of coffee:   ($5.08)
Cocktail:  ($10)
Pint of beer:   ($5.04)
7. Amsterdam, Netherlands —   ($157.71) per night
Hotel for two:  ($180.33)
Meal for two:  ($63.94)
Bottle of wine:   ($7.50)
Taxi:   ($14.25)
Cup of coffee:   ($3.19)
Cocktail:   ($10)
Pint of beer:   ($4.76)
6. Venice, Italy — ($158.41) per night
Hotel for two:   ($151.63)
Meal for two:   ($95.90)
Bottle of wine:  ($7.40)
Taxi:   ($15.75)
Cup of coffee:   ($1.55)
Cocktail:   ($7.50)
Pint of beer:  ($6.53)
5. Stockholm, Sweden —   ($163.53) per night
Hotel for two:   ($160.60)
Meal for two:   ($77.29)
Bottle of wine:   ($11.25)
Taxi:   ($15)
Cup of coffee:  ($4.35)
Cocktail:   ($13.75)
Pint of beer:   ($6.25)
4. Oslo, Norway —  ($183.76) per night
Hotel for two:   ($169.48)
Meal for two:   ($93.61)
Bottle of wine:  ($21.35)
Taxi:  ($14.25)
Cup of coffee:   ($5.23)
Cocktail:  ($15)
Pint of beer:   ($7.50)
3. Copenhagen, Denmark — £150.72 ($187.95) per night
Hotel for two:  ($193.60)
Meal for two:   ($85.99)
Bottle of wine:   ($11.25)
Taxi:   ($16.50)
Cup of coffee:   ($6.38)
Cocktail:  ($13.75)
Pint of beer:   ($6.35)
2. New York City, USA —   ($196.14) per night
Hotel for two:   ($229.67)
Meal for two:   ($81.36)
Bottle of wine:  ($16.25)
Taxi:   ($7.50)
Cup of coffee:   ($4.63)
Cocktail:  ($15)
Pint of beer:   ($5.85)
1. Zurich, Switzerland — ($212.53) per night
Hotel for two: £164.56 ($205.21)
Meal for two: £79.63 ($99.30)
Bottle of wine: £16.54 ($20.63)
Taxi: £16.20 ($20.20)
Cup of coffee: £4.72 ($5.89)
Cocktail: £14.00 ($17.46)
Pint of beer: £5.14 ($6.41)