Product Review: SNAIL WHITE GOLD 24K Cream by Namu Life
Okay, since the Thailand Beauty Product craze is already starting in the Philippines. Starting with the Snail White Whipp soap because of mega multimedia influencer Kris Aquino. It's about time that we review another of their product. The Snail White Goald 24k Cream with SPF30 (15ophp per sachet) So is this as good as its soap counterparts? Let's find out!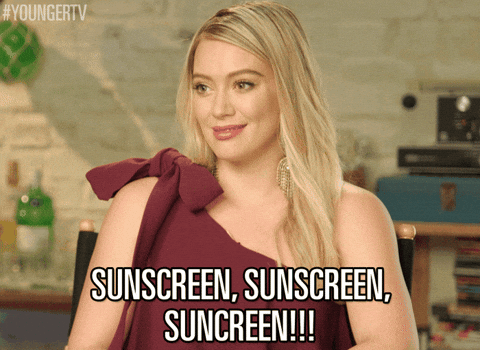 I'M ADDICTED TO SUN PROTECTION. Sunscreen. Sunblock. SPF. You name it. I believe that an ample sun protection is the best way to prevent wrinkles and early signs of skin aging. I'm always on the look out for the next-best-sunblock because I run out of it as quick as I hydrate.
Product Description
From Namu Life comes an innovative anti-aging cream formulated with snail secretion filtrate to ensure efficacy of the cream.
Simultaneously protects the skin from future damage.
Skin transforms to a more youthful beginning, reduced fine lines and wrinkles, improved firmness, elasticity, brightness and rehydrating the skin.
With SPF 30 sunscreen protection.
Gold snail face cream Snail White Gold Namu Life makes the skin young, healthy and radiant.
Contains extract of snail slime Helix, as well as extracts of red algae.
All these ingredients help to reduce fine lines, revitalize and restore skin, hydrate from the inside
Ingredients
Okay. We won't dissect the entirety of Snail Gold 24k's vast ingredients list but we'll make a summary. The first ones listed are the sunscreen actives.
Octocrylene is a chemical compound often used as an additive in sun screen, and is thought to have skin moisturizing effects because of its emollient properties. What makes this chemical such a popular additive to sun block, is its ability to neutralize UV radiation dissipated by sunlight, and to minimize skin damage from prolonged sun exposure.
The last part (usually with the smallest amounts); we have colloidal gold, royal jelly, witch hazel extract, peppermint extract, lemon balm, and speedwell.
SNAIL WHITE GOLD 24K Cream Review
Packaging – It comes in a travel-friendly albeit non eco-friendly foil pack with a tube opening. I was wishing it comes in bigger sizes so we don't have to throw sachets each time.
Product – It's got a nice whipped cream texture and a little goes a long way. There's a slight warm beige tint but super sheer you won't even notice there's some color going on. Just enough to brighten your face. It doesn't leave a white cast so that's a ++
I apply on my whole face and neck after my cleansing routine in the morning. I bring the sachet for retouches every 4 hours or so. It doesn't have that drying feel that some alcohol-based sunscreens have (Biore) or that over silicone texture. Snail White 24k Gold's Cream is more of a moisturizer with bonus sun protection, than the other way around.
Thoughts 
I finished 1 sachet within 1 week (LOL) and it didn't break me out. I can't say it's affordable because you only get a small amount for 150 pesos. You can buy yours at Shopee and hopefully the entire Snail White line will be available in Watsons and Beauty MNL
I don't think I'll repurchase as I don't feel this is a remarkable HG (holy grail) sunscreen material