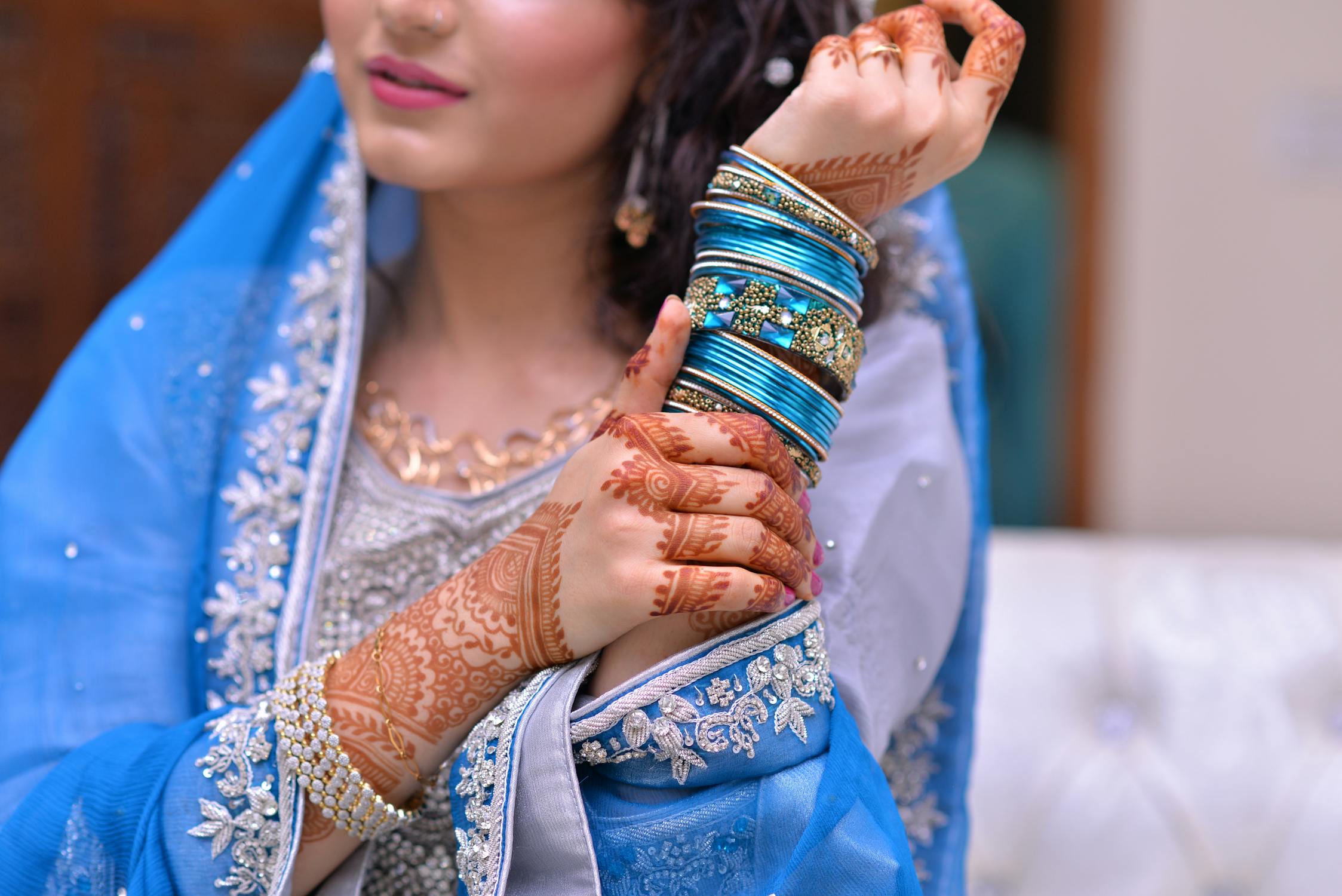 Salwar Kameez is one of the traditional dresses of Indian woman. This is a popular outfit for women down to this day. This outfit is a combination of 3 pieces; dupatta, salwar, and kameez. With a colorful past salwar kameez has brought about a classic reform in the fashion industry. With the Indian women turning fashionable and trendy in these modern times, the salwar kameez are not old school really. There are numerous designs, patterns, and materials out there that are perfect to dazzle you in almost every occasion. Here are some of the top variations and varieties in salwar kameez out there.
Indian women are highly conscious about their beauty and more so in the modern westernization era. Indo western salwar kameez is a perfect fusion in this regard, and a perfect choice for workingwomen. It is a mix of traditional Indian style and the western style. This attire is perfect for a woman to look modern, gorgeous but still have the feeling of wearing something more cultural and sticking to the roots. These are available in vibrant colors, fancy designs, and funky patterns to make your day out extra lively.
Party wear salwar kameez
The party wear salwar kameez are apt for the occasion. The latest salwar kameez in this range come with materials such are crepe, satin, georgette and so on. These come with a wide variety of mirror work, and embroidery to make a woman look graceful. The duppatta is also something that comes with beautiful embroidery and matches well with the salwar kameez. These are very popular among young women because of the rich designs and patterns available. There are no imitations of the embroideries out there, and so it is only your preference and budget the limit. However, one of the most important things is that these are designed to make you look special.
Casual wear salwar kameez
These are ideal for the hot summer months. The attire is comfortable, beautiful and traditional at the same time. There are many different fabrics available out there and you can choose traditional, modern, trendy, and elegant looking ones. Women of all shape and sizes can wear these with style and be sure that they will be comfortable. These are cool attires that are perfect for a casual day out or for work purpose. When it comes to casual wear, cotton is one of the best choices that you could make. You will get a long list of options to choose from, and also in a really affordable budget.
Printed salwar kameez
This is another type of salwar kameez that has become popular these days. There are numerous patterns designed on materials such are crepe, cotton, chiffon. The material is perfect for daily use, and these look very pretty with mix and match of prints. It is not necessary that both the salwar and kameez as well is printed, but most of the times it is kameez that is printed and it is matched with the contrasting color. You can choose a very simple print to fancy one depending upon the event, but for daily wear most prefer the simple prints.
Designer Salwar kameez
These are designed by the professionals by keeping in mind the rapidly changing trends in fashion industry. The people that love being fashion savvy keep themselves updated with the latest designs, and designer salwar kameez will never disappoint them. There are seamless design possibilities with these ones and you can easily choose the one that is best suited for your fashion industry.
Churidar kameez
Churidar is another form of salwar kameez that is preferred by young girls. This dress fits tight on the hips and a collarless or mandarin kameez over it is what makes a great difference. The churidar is longer than the legs and its extremes are crumpled and crinkled to fit. The creases resembles the churis or bangles and so the name. These are very famous in the North India and are also known as Punjabi suits. These are perfect for daily wear as well as outings because these are comfortable options.
Perfect for every event
Indian women does love to wear styles that are modern and yet ethnic. These outfits are available in several designs and materials to suit the needs of the wearer and so it is highly important to choose the one that fits the bill. Choosing the right material is important because it plays a crucial role in the comfort level especially in hot weather condition. Salwar kameez is modern and matches well in almost any occasion and adds elegance to your overall approach.
Colors matching every age
Colors are the deciding factor for many as it reflects on the age as well. For example, most of the older ones prefer to go for something that is light and elegant. On the other hand, the youngsters prefer something funkier that attracts all the attention. This is possible with the salwar kameez because there are numerous options out there to choose from and one that is perfect for your age.
Suitable for all body shapes
One of the reasons why women prefer this attire is also because it is suitable for all body shapes. So whether you are pear shaped or hourglass shaped, the salwar kameez can be stitched in way that highlights the areas that you want to show off and hide the areas that you do not want.
As a woman it is important to look your best in all occasions and attire will help you do that in the most stylish way. If you take out time and choose the right color, design, pattern and embroidery that is suitable for your body type and complexion, you will surely dazzle in any occasion you step in. Just make sure that you get the right salwar kameez for the appropriate occasion because this will hugely impact your overall dressing goals. The e-commerce websites have a lot of offerings in this regard, choose the one from the comfort of your home and enjoy all the attention.