My Funny Attempt at Falsies
Mascaras and eyeliners are part of my daily makeup routine. But have you ever felt so tired at the end of the day, that you couldnt even have the strength to clean up and remove all the makeup gunk on your eyes and face. Wishing you could just peel it all off.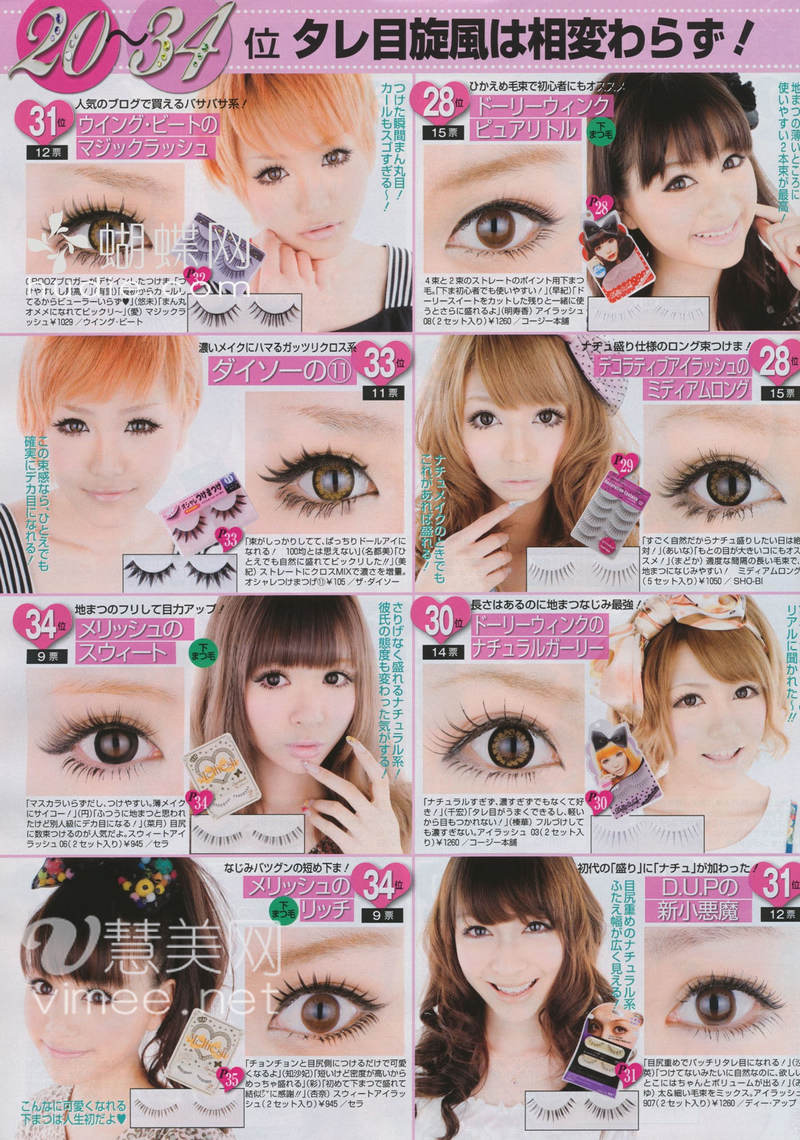 Credits to on sugar.com
Well you see, false eyelashes does the job. You slap it on the morning, you peel it off at night. You can curl it together with your natural lashes to make it even look more natural and some add more drama by putting on mascara after. I see a lot of Japanese women putting these on and it makes their eyes really pop and look "alive"
I got tired of the mascara part though. Just for a day; So today was my first, and a very much epic fail at putting on false eyelashes.
Ooh look at that huge gap =)) This is me, getting karma for being a critic to strangers who have huge gap with their eyeliners 😀
The lashes look very natural. I used the glue also sold at Daiso.
Guess I need some more practice here eh? I have this very shakey hands. Calling my sisters and sisterettes who are false lashes experts especially my co-beauty bloggers! You can post your tips here please share with me, and share to all readers ^_^
PS
Will try an attempt again, hope I do better next time! *crosses fingers* By the way, I got my lashes at Saizen by Daiso. But there are a lot of cheap lashes for 20 pesos at HBC as well
Another PS
Should I wear falsies this Saturday? Yes/No? Have a special event to attend to. I wonder if Nikki from askmewhats.com will also be there? She's one of the bloggers I want to meet in person! ^^;