Tips and Tricks: Johnson's Baby Bath as Facial Wash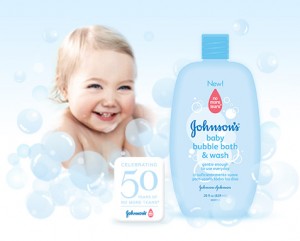 I believe in their tagline "What's best for baby is best for you". If the product can be deemed safe for an infant's use, it couldn't possibly do any harm to our skin can it?
This little discovery happened after I got so tired of trying out different over the counter commercial facial washes that promised this and promised that but nadda. Either broke me out or made my skin dull or more sensitive. I was giving my baby a bath when I began to wash my face with his ever so trusty J&J Baby Bath (the blue one) , be warned though, the Pink one gave him rashes.
My skin did not feel dry after rinsing, but it felt clean. I've been using this wash as a part of my regimen for a month now and I'm very pleased with the improvement of my skin tone and texture.
What's great about it is that it can be a cheaper alternative for Cetaphil and such because a huge bottle is around 50PHP only. And for those who want a little more "brightening" and "lightening" try out their Milk bath's too 🙂