Your QUICK GUIDE to MAC Lipstick Finishes and Formulas
Let's do a quick guide to MAC lipstick finishes shall we? A woman can never have enough lipsticks. Don't you agree? Well I can't! A brand new lipstick is one of the easiest reward we can give ourselves in times of joy, defeat, accomplishments, agony. Okay, we always find an excuse to get that brand new spanking limited edition shade that looks like the one we already have in our kit. Hahaha!
One of the most popular brands of lipstick available in the market today is from MAC. It has cult-classics like Ruby Woo, to smaller celebrity collaborations like Mac for Maine. In case you're wondering what finish is which. Today I'll present to you an easy-to-follow guide among the current 11 formulas of MAC (bullets)
GUIDE to MAC Lipstick Finishes and Formulas
Retro Matte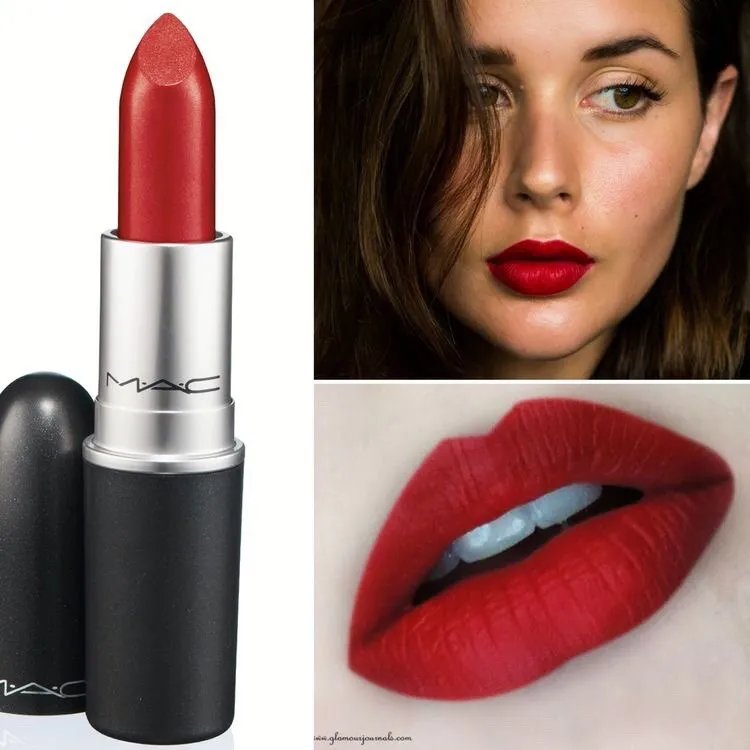 Has a thick opaque coverage with a crayon-like texture. It's more long wearing than the original Matte formulation. It doesn't feather or bleed but it stains like hell. To me it lasts 6-8 hours but fades fast at the center.
Most Popular MAC Retro Matte Lipstick: Ruby Woo
Matte
Less drying than the retro matte and is said to be one of the longer wearing formula. It's pure matte without any hint of cream shimmer or glitter. Little retouch is needed because it lasts 4-6 hours.
Popular MAC Matte Lipstick: Velvet Teddy
Satin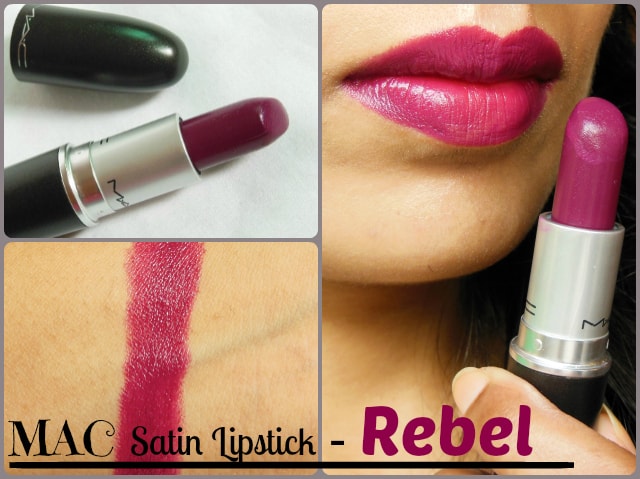 These are still matte lipsticks but more emolient than the former. They're a dream to apply, has a bit of a sheen but still opaque.
Popular MAC Satin Lipstick: Rebel
Amplified 
HI SHEN! (shensaddiction.com) It's the creamier version of the Matte lipsticks since it has the same opacity and coverage. It's got a nice sheen going on and excellent colour pay off 🙂
Popular MAC Amplified Lipstick: Cosmo
Amplified Creme
Creamy, glossy, and opaque. Sadly it's notorious for bleeding! They don't last very long and annoying to use on a daily basis. Best for photo shoots only. If you really want to wear an Amplified Creme, I suggest lining your lips beforehand.
Popular MAC Amplified Creme: Violetta

Cremesheen
Opaque and glossy. It's got the strong opacity of a cream lipstick with the gloss of a lipgloss. Don't expect good staying power as this slips away in a couple of hours.
Popular MAC Cremesheen Lipstick: Lickable
Cremesheen Pearl
Basically cremesheen with shimmer. Looks like something a 6 year old would find appealing
Popular MAC Cremesheen Pearl: Pink Pearl Pop
Frost
These are their metallic versions. But the sparkle and frost varies from one lipstick to another. Their pigmentation is also inconsistent.
Popular MAC Frost Lipstick: Viva Glam Rihanna
Glaze 
Sheerest of the bunch. Similar to Chanel's Rouge Coco Shine. Perfect for those who like it natural. Sheer, glossy and has average longevity.
Popular MAC Glaze Lipstick: Hue
Lustre 
I highly recommend this if it's your first time exploring MAC lipsticks. Their formula is sheer but buidable. Glossy but natural and lasts a good 4 hour wear!
Popular MAC Lustre Lipstick: Syrup
Dazzle
Last but not the least, MAC Dazzle. They're basically glitter on sticks. Perfect for Halloween and costume parties!
Popular MAC Dazzle Lipstick: Tahiti
Honestly speaking, writing this down makes me want to shop and splurge for a couple of MAC Lipsticks! What's your favorite MAC lipstick shade and why? 🙂